Lesslie Newbigin and the Household of God
July 10-13, 2017  |  Westminster College
Speakers
Dr. Rowan Williams
Rowan Williams took up the mastership on 1 January 2013. He was educated at Dynevor Secondary Grammar School in Swansea, he came up to Christ's College in 1968. He studied for his doctorate at Christ Church and Wadham College Oxford, working on the Russian Orthodox theologian Vladimir Lossky. His career began as a lecturer at Mirfield (1975-1977). He returned to Cambridge as Tutor and Director of Studies at Westcott House. After ordination in Ely Cathedral, and serving as Honorary Assistant Priest at St George's Chesterton, he was appointed to a University lectureship in Divinity. In 1984 he was elected a Fellow and Dean of Clare College. During his time at Clare he was arrested and fined for singing psalms as part of the CND protest at Lakenheath air-base. Click here for more…
Dame Mary Tanner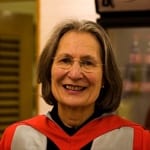 Dame Mary Tanner was European President of the World Council of Churches (WCC) from 2006 until 2013. She has been a member of the WCC Faith and Order Commission since 1974, serving as its moderator from 1991 to 1998, and on many occasions worked closely with Lesslie Newbigin. She has been a member of the Special Commission on Orthodox Participation for the World Council of Churches as well as the Anglican—Roman Catholic Dialogue.  In 2008, she was appointed Dame Commander of Order of the British Empire (DBE) by Queen Elizabeth II "for services to the worldwide Anglican communion." She was described by Dr Rowan Williams, whilst Archbishop of Canterbury, as "the greatest gift to 20th-century ecumenism."
Professor Eamon Duffy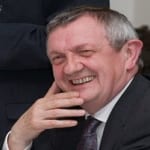 Eamon Duffy is Professor of the history of Christianity at the University of Cambridge and Fellow and former President of Magdalene College. A "cradle Catholic" from Ireland, he specializes in the religious history of Britain from the 15th through the 17th centuries. A frequent presenter on radio and television, he is the author of several bestselling and prizewinning books. His most recent, Reformation Divided: Catholics, Protestants and the Conversion of England (Bloomsbury, 2017) is written to mark the 500th anniversary of the events of 1517. He'll be speaking about his new book, which explores the impact of the cataclysmic transformations of European Christianity in the 16th and 17th centuries on England and whose legacy continues to shape the modern world.
Dr. Graham Tomlin
Dr. Graham Tomlin is President of St Mellitus College and Bishop of Kensington. Graham was a curate in Exeter, Chaplain of Jesus College Oxford, and tutor in Historical Theology at Wycliffe Hall, where he eventually became Vice Principal. In 2005 he helped found St Paul's Theological Centre, which is now part of St Mellitus College. He mainly teaches historical theology, particularly specialising in the Patristic and Reformation periods. He is the author of many articles and several books, including 'The Power of the Cross: Theology and the Death of Christ in Paul, Luther and Pascal' (Paternoster 1997), 'The Provocative Church' (SPCK 2002), 'Luther and his World' (Lion 2002), 'Spiritual Fitness: Christian Character in a Consumer Culture' (Continuum 2006), 'The Prodigal Spirit' (SPTC 2011), 'Looking Through The Cross' (Bloomsbury 2014) and most recently, 'The Widening Circle – Priesthood as God's way of blessing the world' (SPCK 2014). Graham is married to Janet and has two grown-up children. He is a keen follower of various kinds of music and sport, especially football, rugby and cricket.
Please click here to view a selection of articles by Graham Tomlin.
Rev'd Dr Paul Weston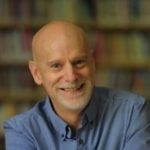 Dr. Paul Weston is Director of the Newbigin Centre, Cambridge, lectures in mission studies and homiletics at Ridley Hall, Cambridge and is an affiliated lecturer in the Cambridge University Divinity Faculty. He is a graduate of Cambridge University, and has research degrees from the  Council of National Academic Awards (MPhil), and King's College, London (PhD).
Paul's PhD was on Lesslie Newbigin's missionary engagement with Western culture, and he has written widely on his work.  He is editor of Lesslie Newbigin, Missionary Theologian: A Reader (SPCK/Eerdmans, 2006),  Faith in a Changing World (St Paul's Theological Centre, 2012), and co-editor with Mark Laing of  Theology in Missionary Perspective: Lesslie Newbigin's Legacy (Wipf & Stock, 2012). His most recent book (co-written with David Male) is The Word's Out: Speaking the Gospel Today (Bible Reading Fellowship, 2013).
Paul enjoys reading, climbing in the Alps, mountain and landscape photography, and most kinds of music (especially classical and jazz). Married to Ginny, he has two grown-up children, and possesses a sense of humour that is slightly on the dry side.
Rev'd Dr Scot Sherman
Dr. Scot Sherman is the Executive Director of the Newbigin House of Studies, a center for graduate theological education and spiritual formation based in San Francisco. He oversees the Newbigin Fellowship, a nine-month intensive training program that seeks to provide a framework for wise integration of faith, work, and life, and hosts the speaker series Conversations For the Common Good. He is a graduate of Westminster Theological Seminary (M.Div.), Princeton Theological Seminary (Th.M), and the University of Wales (Ph.D).
Scot's doctoral dissertation focused on the early ecumenical influence of the British missionary-theologian Lesslie Newbigin, a pioneer in thinking through the challenges facing churches in the contemporary West. He is currently working on his first book, an exploration of the ideas of the French philosopher and social theorist René Girard.
Scot lives with his wife, Catherine, and they have four sons. He loves opera, detective fiction, playing the piano, and goes wine tasting as often as possible.
Session Audio
Attendee Booklet
PowerPoint Slides
Photo Credit: Katie Prentiss Photography